Oekusipost Oe-Kusi Ambeno – A few days ago officials from the Customs Authority under the auspices of the National Directorate of Quarantine and Biosafety at the Ministry of Agriculture and Fisheries angrily seized hundreds of local chickens from the Special Administrative Region of Oecusse Ambeno (RAEOA) when they arrived at the port of Dili for allegedly This chicken came from Indonesia.
This local chicken has been inspected by the RAEOA quarantine officer at the port of Iwao Kitahara, Mahata Oe-Kusi Ambeno but eventually had to be detained in Dili because the Oe-Kusi Ambeno quarantine inspection process did not apply in Dili.
RAEOA Quarantine Coordinator Marsal da Costa claimed they had registered local 145 chickens at the port of Iwao Kitahara, Mahata Ambeno on 28 February 2020 before eight people brought to Dili to sell.
"I accompanied and also did a report to the national about this incident that this chicken was from Oe-Kusi Ambeno," coordinator Marsal told Oekusipost.com at Oe-Kusi Ambeno, Wednesday 4 March 2020.
"We list all these inspections with their owners and they go to the quarantine inspector that these chickens are from Oe-Kusi Ambeno. We have also conveyed this data to the director of the national quarantine and the head of the animal department in quarantine that it was not just done but so far we have inspected all items before being brought to Dili."
The Director of the National Directorate of Regional Secretariat for agriculture and rural development, Serilio Dos Remédios Baba stressed that the Department of Livestock and Veternaria had also inspected the rooster before being taken to Dili.
Baba explained that the Oe-Kusi Ambeno people were not the first traders of roosters in 2020 in Dili but had started since the beginning of the restoration of Timor-Leste's independence
"This is not the first time bringing chickens to Dili this month or this year. It has been many years since the independence of this activity has been running, our society has long been doing this business," he said.
He added that many of the Oe-Kusi Ambeno community were fostered chickens and other livestock even it's on a small scale but as an alternative to making money besides farming. If these chickens come from Indonesia, except there is no any chicken in Oe-Kusi Ambeno, but our people here also raise chickens.
"But this is local chicken. If other livestock that are not exist in Oe-Kusi Ambeno may be said to come from Indonesia. Now this is a local chicken where our own people also raised chickec," he explained.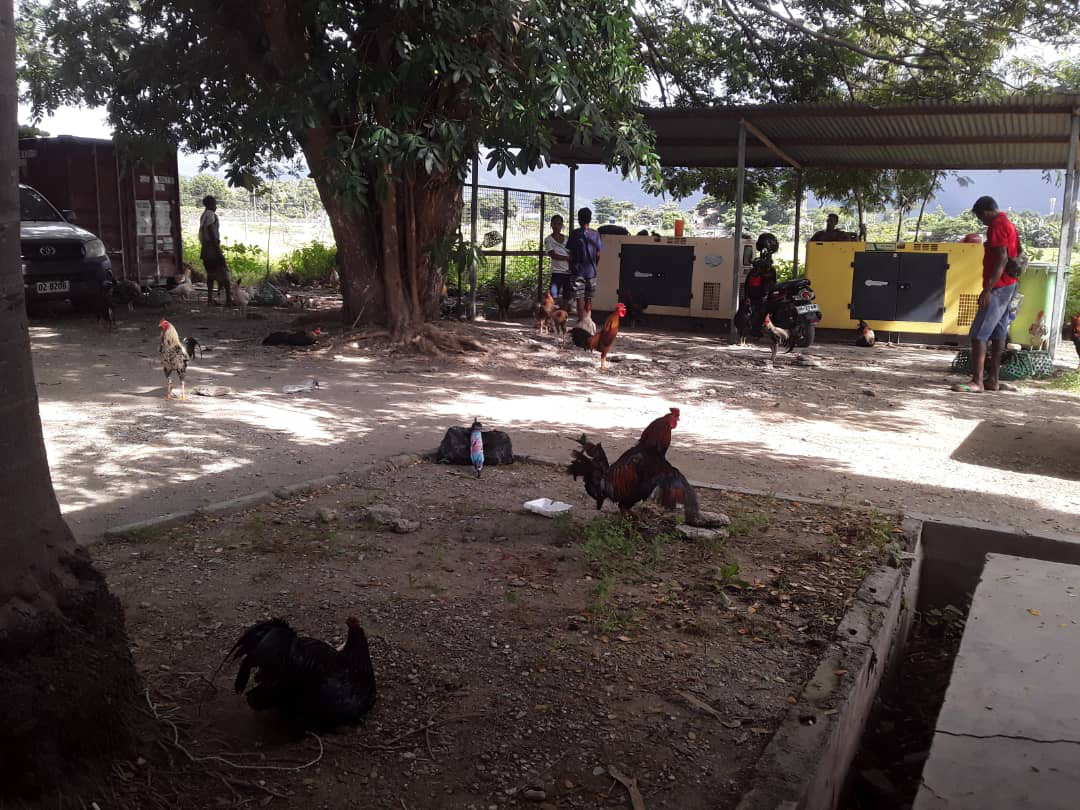 This shows that the line of work coordination between national government agencies and RAEOA so far there is almost no uniformity. Each of them conducts themselves.
Accordingly, according to the Director General of the Customs Authority, José António Abílio stated the reason his staff confiscated the chickens was based on credible information from their intelligence that these chickens came from Indonesia without a sound basis. Information from this intelligence was misleading.
Rooster trader Octoviano Elo from Naetuna village of suco Abani, Pasabe sub-region, Oe-Kusi Ambeno said he bought this local chicken at the Oe-Kusi Ambeno market and resold it in Dili instead of bringing it from Indonesia.
"We buy all of these chickens at the Oe-Kusi Ambeno market and if we get a rooster that is good at the chicken fights we buy too. So we don't buy all these chicken from Indonesia, "he stated to Oekusipost.com at the office of the National Directorate of Quarantine and Biosafety in Komoro, Dili, Wednesday 4 Marsu 2020.
This situation makes the line of coordination of work between government agencies, especially intelligence who work closely with the Customs Authority both domestically and abroad questioned because there is a tendency to "abuse power" and "falsify information" to damage the rooster traders from Oe-Kusi Ambeno and there is also a high possibility of being able to do the same thing to other traders from other regions in the future. With this incident finally one cock has disappeared at the place of these authorities. (Oe-Kusi Post Team)