Oekusipost.com Dili – Timor-Leste's health official announce that five Timorese have been declared complete recovery from the novel Coronavirus Disease (COVID-19), and have returned to live with families in their respective homes.
Director General of Health Service Delivery of the Ministry of Health Odete da Silva Viegas explained that five people had been categorized in a probable case and had for several weeks been exposed to intensive health care in an isolation room at the Vera Cruz health center in Dili.
After a few weeks they live in isolation, according to Odete today government authorities, especially health authorities, allowed them to get out of this isolation room because they have consecutively conducted two laboratory tests negatively, meaning they have completely recovered from the coronavirus.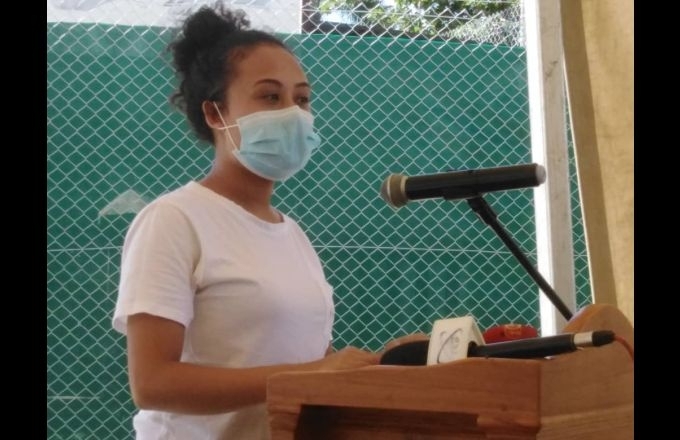 These five people, two from the Hotel-Katuas quarantine, two from the Fortuna Hotel quarantine and one from the Novo Horizonte Hotel quarantine.
"In total there were six people recovered. Five people recovered yesterday, and one was the first case. Total of 6 people. There is no mortality rate yet," Odete stated through a press conference at the Dili Convention Center on Saturday 25 April 2020.
She added, the total number of confirmation cases was still 24, and there were 367 whose test results showed negative.
One representative of 5 people who had recovered said that, while in the isolation room received very good health services from the medical team.
After the ceremony of sending five people back to their homes, the medical team also gave them health certificates as proof that they had recovered from the coronavirus.